Extreme Gloss that Stays!
Reload packs the deep wet gloss, slickness, beading, and incredible dirt repellency, into a convenient, spray-on, wipe-off sealant!  From the leader in automotive nano technology this formula was originally designed to maintain the protection and quality of CQUARTZ coatings.  However CARPRO Reload is no "one trick pony", and has proven itself as an industry leading stand-alone sealant!  Durability of up to 6 months on daily drivers is not uncommon and better yet it stays glossy wash after wash!  Reloads easy to use waterborne formula can be applied to all vehicle surfaces, wet or dry making it perfect for topping up your vehicles protection and shine in a jiffy!
Reload offers a slick, hydrophobic coat, which repels water like no other.  Coupled with its ability to repel dirt & grime this leaves a long lasting, deep rich gloss!  CARPRO Reload is very easy to use and ideal for both enthusiast and professionals alike.  Once applied Reload keeps your paint clean and glossy longer, makes washing the car easier, and allows you to dry it faster!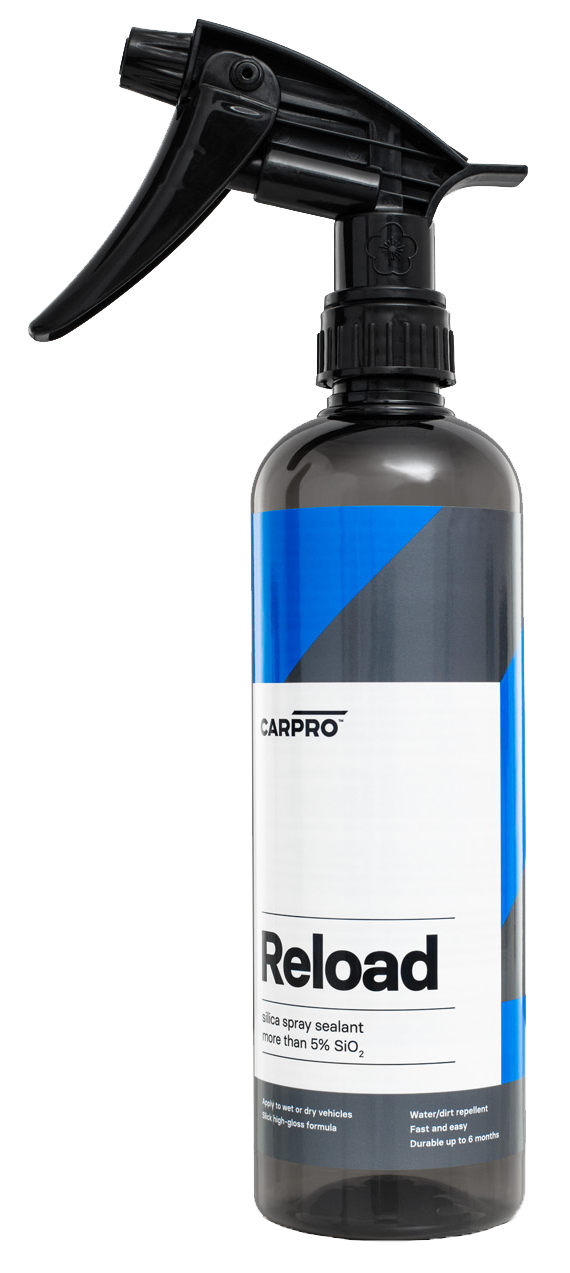 Features & Specifications: 
Extreme gloss that stays!

Just waxed slickness that lasts

Keeps surfaces cleaner longer

Fast and easy

Excellent for topping CQUARTZ

Apply wet or dry

Excellent on rubber and plastic trim

Repels rain & grime