The Original… and Still the Best!
CARPRO Iron X advanced pH-balanced (pH-7) formula safely breaks down ferrous metallic contamination caused by automotive brakes, rail travel, and construction from delicate vehicle surfaces. It can be used on paint, plastic, chrome, glass, and alloy wheels. Iron-X works by forming a water-soluble complex with the iron particles lodged in the surface, allowing them to be rinsed free, and cleaning deeper than washing or claying alone. Available in Original, Lemon Scent, and concentrated Paste formulas for stubborn contaminants, Iron X is the original – and still the best – acid-free iron fallout remover.
During the use of your vehicle, brake dust and road grime become sintered to the surface of the car paint , rims and wheels due to the high temperature conditions they are normally exposed. Brake dust contains high levels of iron and once sintered to the rim, becomes extremely difficult to dissolve or remove without the use of harsh chemicals. Iron X opens up the paint's pores to release ferrous particles and to neutralize caustic compounds that have developed in the paint's subsurface. Ongoing damage is immediately stopped and future damage is prevented by removing the ferrous particles.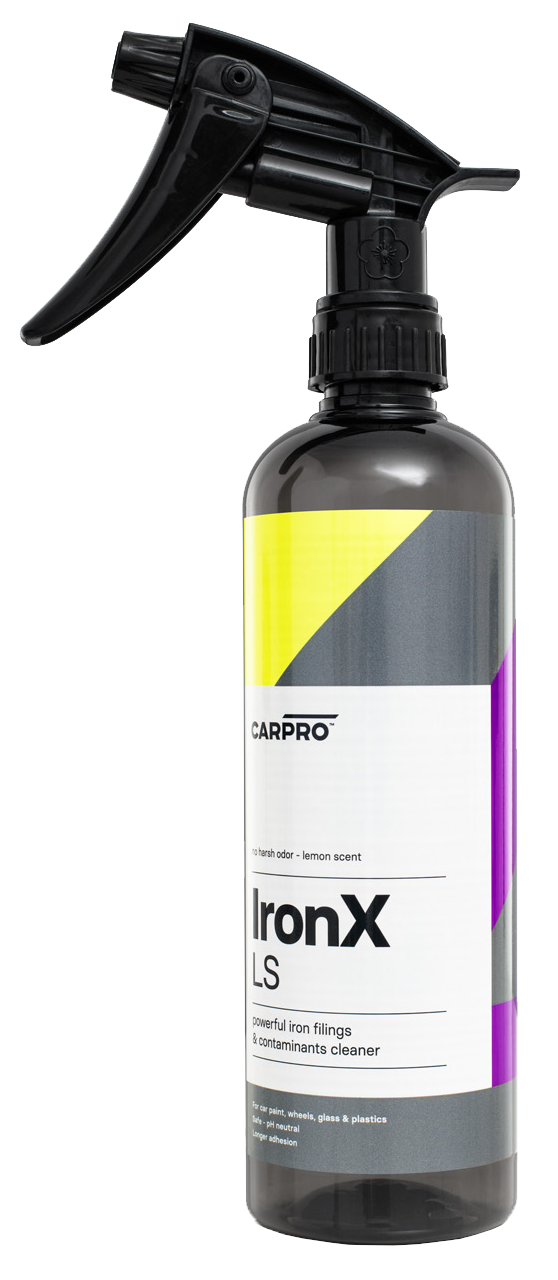 Features & Specifications: 
Removes Iron Particles and prevents the spread of iron-related damage & helps to protect your vehicle from paint system failure.

New Formula combines Cherry perfume to aid in masking Iron Dissolving Chemicals

Safe to use, Acid Free, and pH neutral (pH 6-7).

Safe to use on Clear Coat Paint

Safe to use on Aluminum, Chrome, Alloy, or Clear coated wheels.

Safe for use on all solid car surfaces and will not deteriorate clear coats. (Avoid using on Fabric Convertible tops)